TYPICAL SAVINGS PER FAMILY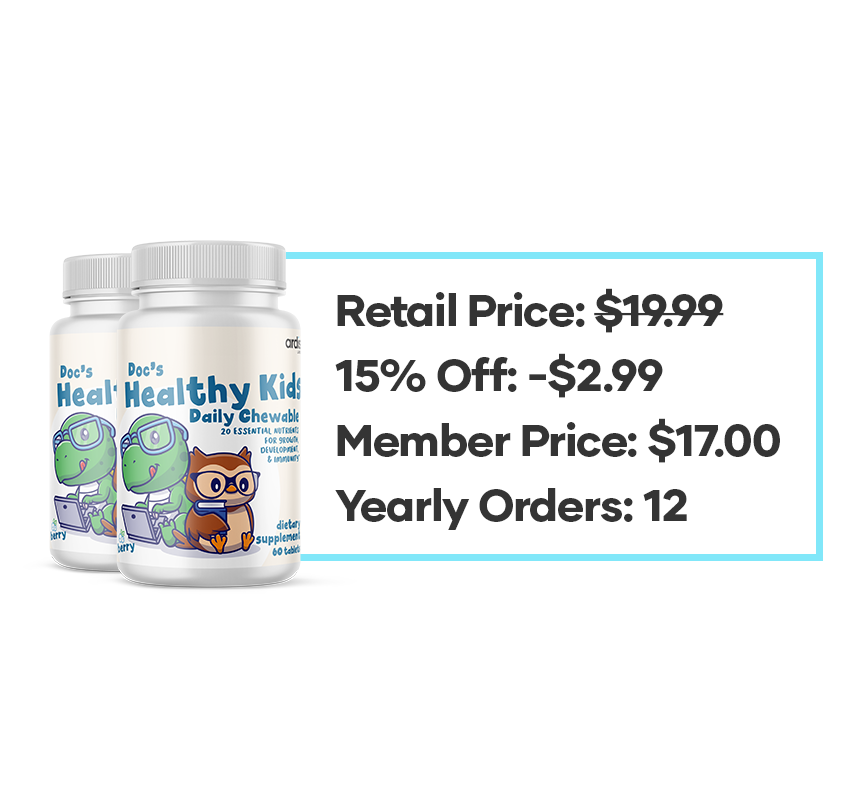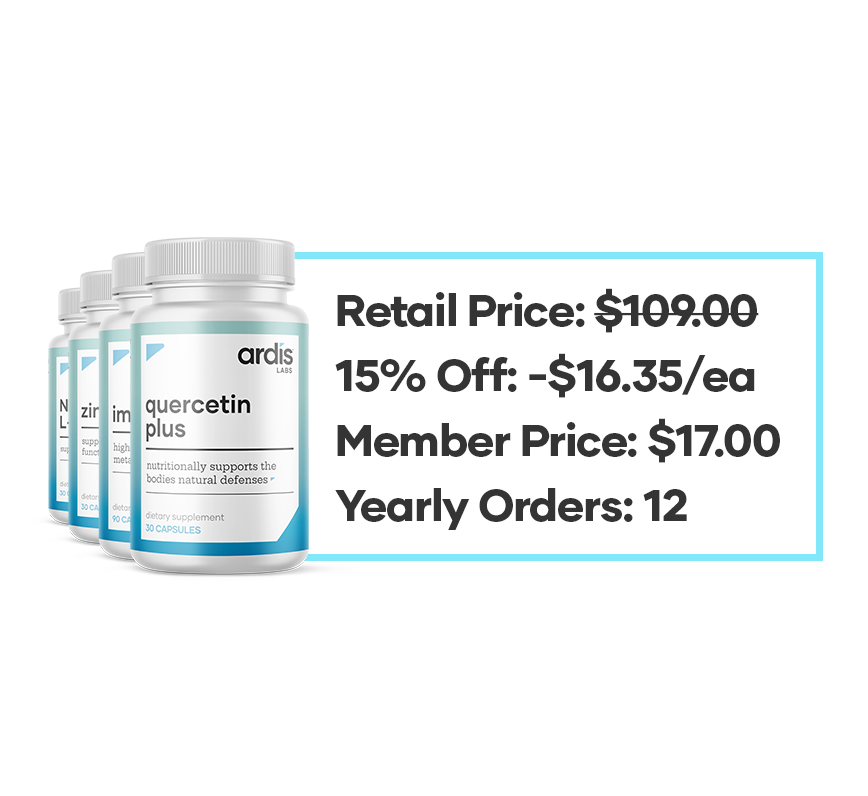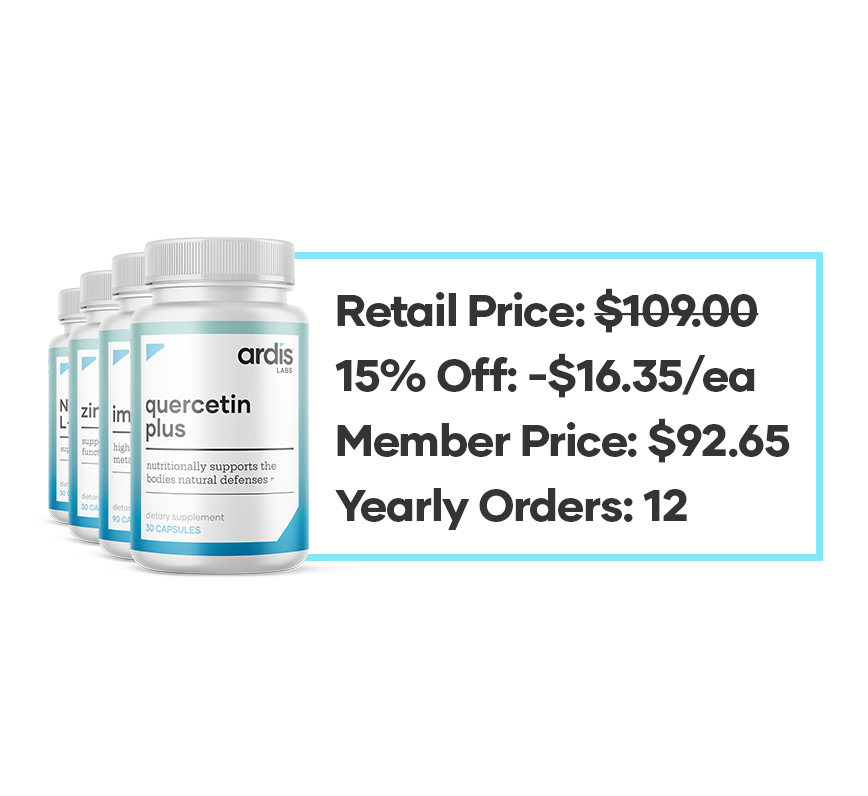 ---
As a member, you'll be entitled to a 15% discount on all ArdisLabs products throughout the year. That's right - you can enjoy our top-quality products at a fraction of the cost! Plus, if you're not satisfied with your purchase, we offer free returns - no questions asked. Non-members have to pay $7 for returns, but not you!
But that's not all. Our club hosts monthly Q&A sessions with none other than Dr. Bryan Ardis, D.C. - a renowned natural health expert! You'll get to ask him all your burning questions and learn from his extensive knowledge. From health tips to wellness advice, he's got you covered.
And it doesn't stop there. You'll also have access to exclusive meet and greets with Dr. Bryan Ardis, D.C. during selected events and tours throughout the year. You'll get to meet the man behind the research and learn more about the products and philosophy that make ArdisLabs your go-to for natural health.
Best of all, you'll have a say in what we do. As a member, you'll get to submit ideas for new content and research through surveys.
So, what are you waiting for?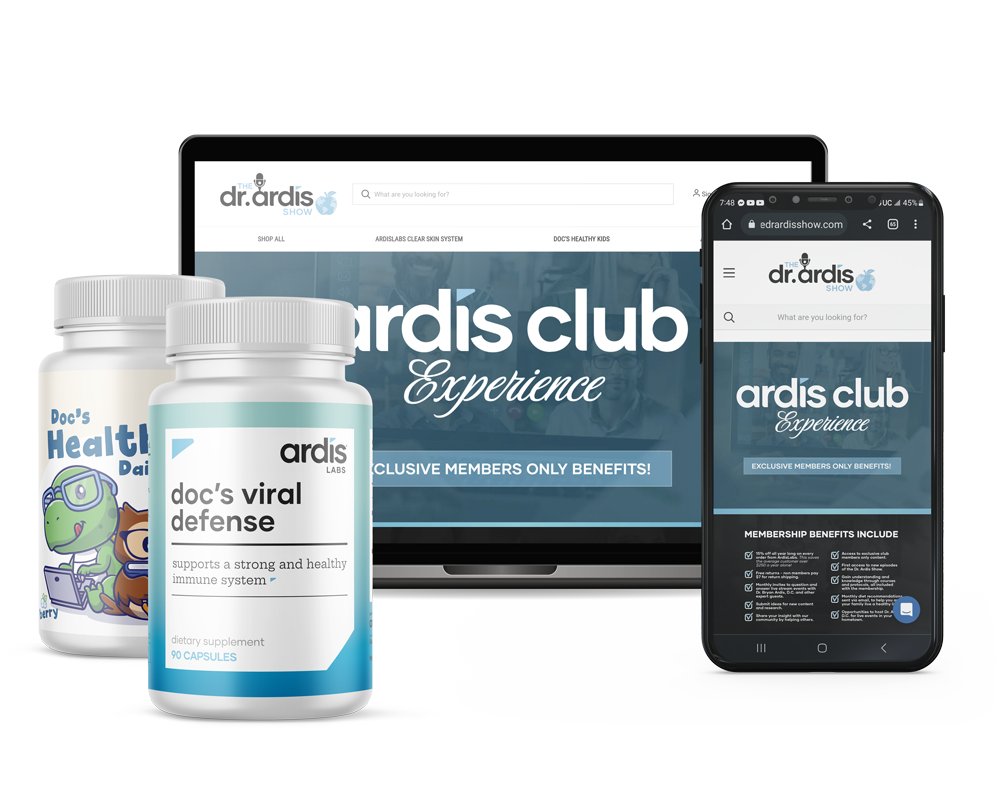 Low monthly price! Cancel anytime!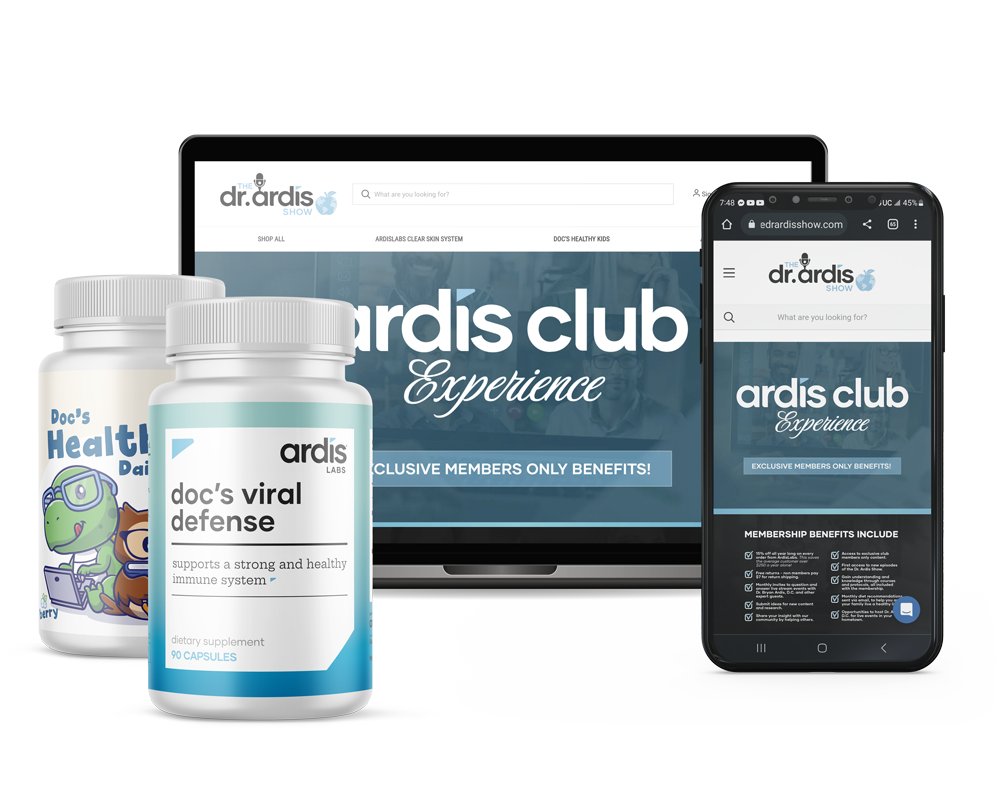 $199.99 per year (Save $39.98)
12 months for the price of 10!
MEMBERSHIP BENEFITS INCLUDE with Dr. Bryan Ardis, D.C.
Announcing a new way to watch episodes of The Dr. Ardis Show!

Episodes of The Dr. Ardis Show will no longer be hosted on Vokal Now. We have created a new content hosting site that works with this site to become a library of content and information availiable from Dr. Ardis, D.C.

In order to access this material, and future releases from Dr. Ardis, D.C., you must click on the link below to make a free "purchase" (no credit card information required). By entering in your email address, name, and phone number you will be subscribed to all past and future episodes of The Dr. Ardis Show.

You will be asked to create an account with a password. This password is different than your account on www.thedrardisshow.com. Think of the content library as a second resource and website where you will see content.

Your purchases of ArdisLabs vitamins and supplements will still happen here on this site, with its separate login and password. This will make sure that each site remains secure and free of censorship.

Disclaimer: The Dr. Ardis Show is a podcast produced by Dr. Bryan Ardis, D.C.. The statements expressed in his podcast have not been evaluated by the Food and Drug Administration. The products discussed in his podcast are not intended to diagnose, treat, cure or prevent any disease. We invite everyone to diligently research all available information and to consult with trusted health care providers before beginning any treatment protocol.
nitric oxide - why Dr. Ardis loves hydro shot!
how my free doctor helped so many people
learn how to prepare for any emergency situation
public school sexual agenda