Welcome to the ArdisLabs Journey!
My name is Dr. Bryan Ardis, D.C. My wife Jayne and I launched ArdisLabs together in January of 2019. ArdisLabs was created with one purpose in mind: to formulate, from-scratch, research-proven, natural-ingredient-based products that will improve the health and symptoms of thousands (if not millions!) of people around the world. We want to show the world what I had learned in practice for over 15 years:
Nothing beats the healing power of nature!
From 2004 until 2019 I owned and operated my own private practices in two different states, Tennessee and Texas. I was honored and blessed to be able to help over ten thousand patients from around the world find relief from their wide assortment of symptoms by using minerals, vitamins, herbs, dietary coaching, chiropractic, and acupuncture.
During these 15 years in practice, acne became one of my favorite symptoms to help patients eliminate. Why did I love fighting acne so much? Because as a teenager I had horrible acne that ruined every part of my life!

Now, as a doctor, I was introduced to hundreds of acne sufferers. Regardless of their age, gender, ethnicity, or social status, these people were all affected emotionally in much the same way that I had been. Only now, I had learned the skills and health principles to help them find the underlying cause of their acne and start to treat it. That help was a luxury I did not have when I struggled so much with my own acne.

Every acne patient that I saw in practice had tried many things to get rid of their acne before coming to my clinic, such as dermatologist recommended prescription drugs (such as antibiotics and Accutane), topical steroid creams, OTC acne products of every kind, and more. Most went as far as to try essential oils, both topically and orally, and natural dietary supplements. On average, these products gave patients a 40%-60% improvement in their acne. That's great, if you're okay with still having 60-40% of your acne sticking around on your face, neck, and body, even while you're using these products. None of my patients were okay with having any acne remaining, particularly on their faces and necks, and I wouldn't be okay with that either! Neither should you.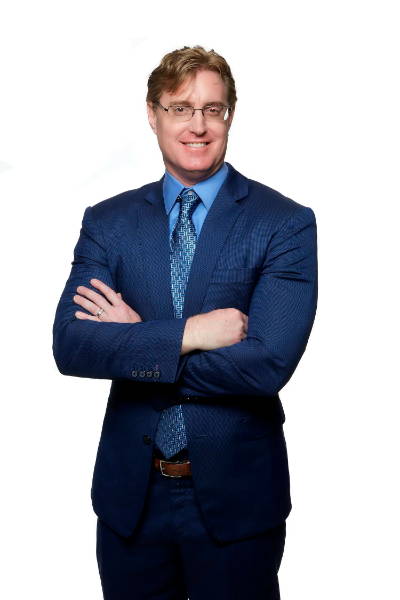 A better way to treat the root causes of acne
Not a single acne drug or over the counter treatment for acne has been proven or shown in research studies clear up more than 60% of a patient's acne; this includes the amazingly marketed ProActiv acne products! Its is no surprise to me that they get limited results, because years of research and clinical experience has taught me that acne is caused by several vitamin and mineral deficiencies, along with specific hormone imbalances.

What my clinical experience taught me was that every skin condition, be it eczema, psoriasis, rashes, or even acne, is NOT a topical problem. Your skin and the health of your skin are direct reflections of how healthy the body is inside! Even though you can see it on the outside of the skin, acne is NOT an external problem, and it never has been! This is why topical treatments can only provide minimal benefit: they don't address any of the issues in the body that are causing the acne to begin with. And there is not a single company on the market, that is handling the internal causes for acne . . . at least, not until now!

Introducing the revolutionary ArdisLabs Clear Skin System
I would like to introduce you to the revolutionary ArdisLabs Clear Skin System! For the first time ever, we have method designed to improve your skin's acne from the inside by using the ArdisLabs Clear Skin Complex Dietary Supplement. This supplement improves the various mineral and vitamin levels that are responsible for making acne worse. To make the Ardis Clear Skin System, we combined our Dietary Supplement with natural plant extracts, vitamins, and minerals. We also formulated a Cleanser and Moisturizing Cream, with each ingredient proven to help heal acne lesions topically! The ArdisLabs Clear Skin System is the answer to your acne problems and I am so confident that I guarantee the results when used for at least 60 days.

Let our experience and research help you
I love researching, and there is only one thing I love more than researching: teaching patients what I have learned! If you like to learn I am going to share with you now some incredible things I never knew about my own acne experience, but have since learned and will share those things with you.

Did you know, over 20 years ago in China, researchers discovered that acne sufferers across the board, were deficient in Vitamin B5 (pantothenic acid). When they had the acne patients supplement 10 grams of Vitamin B5 daily for 4 weeks, the patient's acne cleared more in the B5 supplemented group than the FDA approved prescription drug group. Research has also proven a direct link to acne production, and the mineral zinc being at low levels in the body, and the amount of acne is directly linked to how much zinc you have! When the patient is fed enough zinc, the patient's hormone levels improve and then the acne improves.

These are just two examples of a mineral and a vitamin that have been proven to individually improve acne in research studies from around the world! In our Clear Skin Complex Dietary Supplement I have included 11 different natural compounds that are research proven to improve and help eliminate the production of acne lesions!

You don't have to struggle with acne on your own any longer
When I learned this, I realized, like you may be realizing now, that we are not and never were alone in our emotional and physical battle with acne. However, for myself, and most likely for you or for anyone you know who is struggling with acne, it can still feel lonely. Acne sufferers often experience depression, anxiety, self-hate, loneliness, low self-esteem, bitterness, anger, frustration, hopelessness, and even suicidal ideations and suicidal actions. I know I felt totally alone in my struggles with my own acne from the time I was 16 years old until I was 18. I personally experienced all of those emotions as well, and at times it felt my future also was going to be one of misery, self-loathing, and pity.

If you have ever felt like you were the only person on Earth who was struggling with acne, if you think you are the only one waking up everyday, afraid to look at yourself in the mirror, in fear of seeing more pimples, or zits, or acne covering parts of your face or body… you aren't alone!

In 2016, the World Health Organization listed acne as the 8th Most Prevalent Disease in the World, with 681 million people worldwide affected! Let's repeat that: ACNE IS THE 8th MOST PREVALENT DISEASE IN THE WORLD!

And did you see the number of people with acne worldwide? 681 million! Think about that number for a second. That means almost 10% of the entire human race has acne!

So why did I decide to create the ArdisLabs Clear Skin System?
In 2018, my two teenage sons, Bryce and Brayden, both made a request of me: "Dad please get rid my acne, I hate it." I promised them I would do just that. That same day I told my boys that I was not only going to help them get rid of their acne, but I was going to create an acne product to help clear the acne of millions of people around the world! Since that discussion with my sons, I have tirelessly researched and produced various combinations of dietary supplements, topical lotions, and creams, until the perfect combination of natural and FDA-approved acne medications achieved the most incredible results!

Once I discovered what it took to clear my children's acne and improve their self-confidence, I knew it was time to take my creation to the masses. We couldn't have made it any simpler to achieve acne-free skin. The ArdisLabs Clear Skin System includes everything you need for a 30 day supply of proven acne fighting power, treating it from the inside and out. Combine the Ardis Clear Skin Complex with our Daily Clear Skin Cleanser and Daily Moisturizing Cream twice a day, and your skin will be miraculously changed and your acne nightmare will soon be over!

I also make you this promise: if you love acne, and you want to keep those pimples on your face and neck and chest and back, all you have to do is ignore everything you just read and not purchase our Clear Skin System! However, if you want to rid your body and face of acne, purchase your Ardis Clear Skin System today!

You have nothing to lose but your acne; if after 60 days of using the Ardis Acne System you are not 100% satisfied with your results, we will give you your money back! We guarantee you will love the results!

The ArdisLabs Clear Skin System has one goal: to make the Earth an acne free planet! If you commit to feeding the body what it needs inside, and treat the skin topically with our proven natural ingredients and FDA-approved topical acne medications, you can reach this goal for yourself. You will have victory, and we are so excited to celebrate your new skin with you!

Your Acne's Extinction is our Mission!